Bebike is located in the tiny hamlet of Cardano, Grandola ed Uniti. This historic village is connected to Menaggio via a series of charming cobbled stairways and the cycle path that was originally the railway line between Lake Como and Lugano. All in all it is a very pleasant walk of roughly 40 minutes (just under 3km) – quicker in the opposite direction as you will be walking downhill from Cardano to Menaggio.
Tip: While it is an easy walk, it is uphill. You could always take the bus up and stroll down on the way back.
Read on for maps, directions and timetables for arrival on foot or by bus.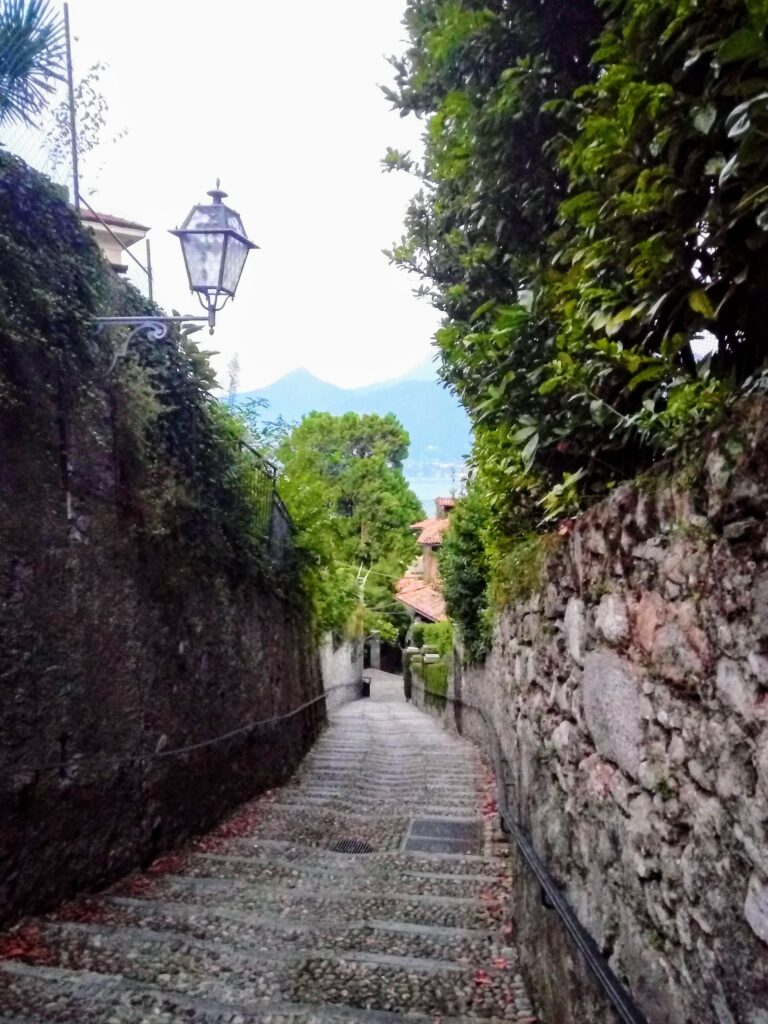 Leaving Menaggio
Menaggio is a compact village with a very pretty lakefront. If you are not staying in the town, then you will need to make your way from the ferry to the heart of the village.
If you are walking from Menaggio to Cardano, click here for directions.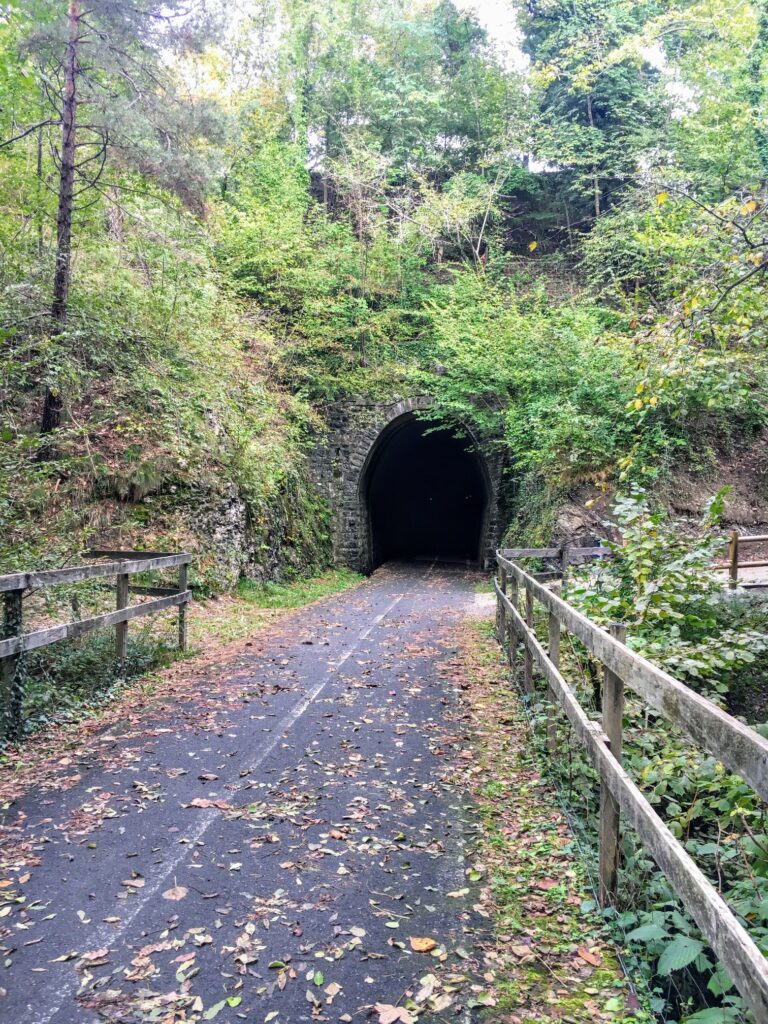 If you are planning on getting to Cardano by bus, then click here for directions from the ferry station to the bus depot in Piazza Roma. This route will take you past the newsagent (tabaccaio) on the corner of Via Calvi where you can buy your bus tickets. We then take the prettiest route to the bus depot, crossing the main square and following the picturesque lakefront walk dotted with beautiful ornamental flower beds. Calculate approximately a 10 minute walk.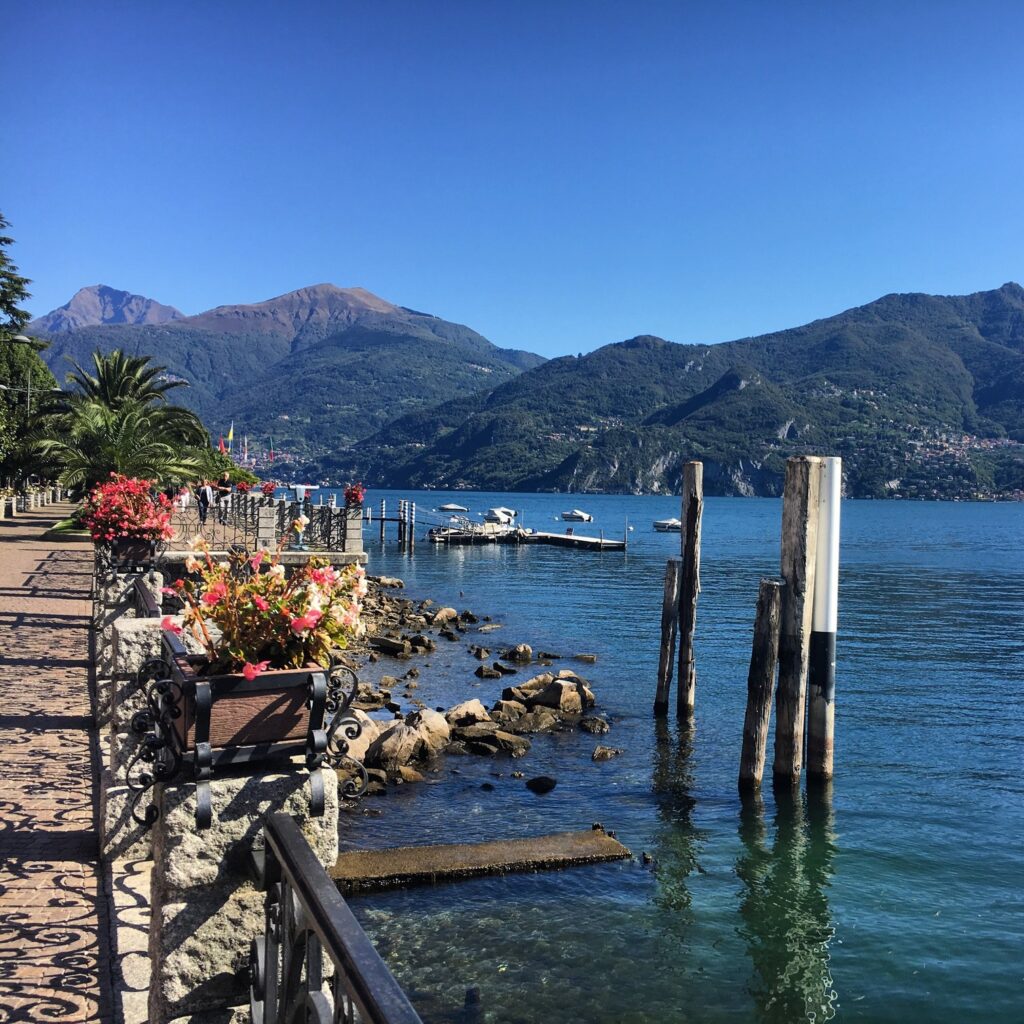 Once you get to Piazza Roma. Take bus C12 direction Porlezza/Lugano. Get off at the stop called Grandola-Bivio per Naggio. Click here to consult the bus timetables.
Tip: There is a summer bus schedule and a winter one. The winter schedule usually runs from 14th September to 8th June. But always check as these dates can change each season. Make sure you are consulting the 'feriale' timetable if travelling on a weekday (Saturdays included) and the 'festivo' timetable if travelling on a Sunday or National Holiday. If you take the bus back down to Menaggio, the bus stop is just on the other side of the road from Bar Stazione.
Arriving in Cardano
Walk up Via Roma towards the village of Cardano. The Bar Stazione will be behind you. You will see a whole lot of tourist signs at a fork in the road. Veer left for Bebike. Further up the road you will see a second sign indicating to turn right. You will see the yellow church of Santa Caterina d'Alessandria. We will meet you in the church square. In total, it is roughly 500m from the bus stop.